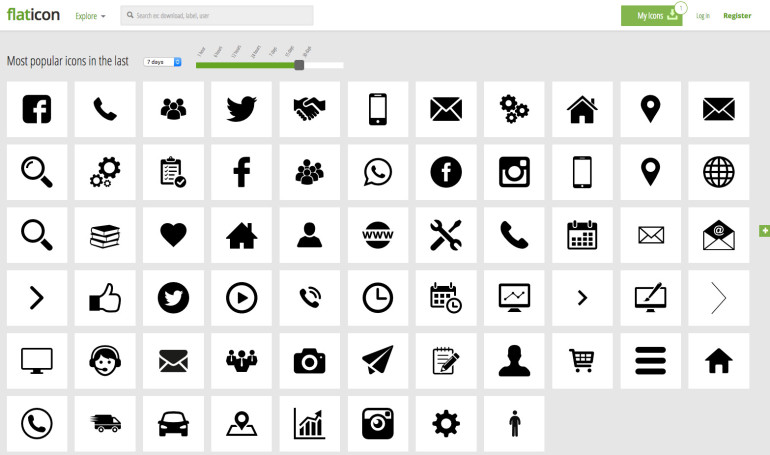 A lot has been going on in the world of icons. Sprites have been in use for a long time now, but there's new vector based solutions that provide developers with tools to make it that much easier to manage one vector graphic and output for all of the expected environments. In comes GruntIcon! We love projects that bring on a custom interface with bespoken icons, and even better to work with a design firm that's ready to output a ton of SVG.
The folks at Filament Group have been making amazing solutions for years now. Just take a look at the tools they've made available as opensource solutions for frontend development: http://www.filamentgroup.com/code/
Filament calls it their mystical CSS icon solution!
https://github.com/filamentgroup/fixed-sticky
Designers, want to get in the mix?
Take a look at: https://icomoon.io. Not grunticon, but a great tool for creating your own icon library and output to a font! The workflow may have changed, but the game is still the same.
Developers and Producers looking for commercial Icon packs?
Flat Icon